Silver Sponsors
Below is the list of our elite group of Silver Sponsors. These organizations help sustain the mission of the NRRPT with generously contributing to our Silver Sponsorship program.
Please Support Our Sponsors
---
Aaron Enloe
aenloe@ameren.com
8315 County Road 459
Steedman ,MO 65077
www.ameren.com
Among the nations top utility companies in size and sales, Ameren is the parent of Ameren Missouri, based in St. Louis, MO, and Ameren Illinois, based in Springfield, IL. Ameren is also parent to several nonregulated trading, marketing, investment and energy-related subsidiaries. Ameren employees, totaling approximately 7,400, provide energy services to 1.5 million electric and 300,000 natural gas customers over 44,500 square miles in Illinois and Missouri.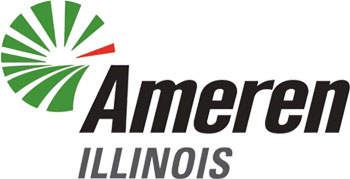 ---
Ellen Montiel
emontiel@cabreraservices.com
50 Founders Plaza, Suite 207
East Hartford ,CT 06108
www.cabreraservices.com
Cabrera Services Inc. is a leader in providing high-quality turnkey environmental and radiological remediation services for federal agencies and other clients for 28 years. We rely on our knowledgeable staff to achieve the timely and cost-effective cleanup of large and complex remedial action projects including the Maywood Superfund Site in New Jersey where we hold the largest U.S. Army Corps of Engineers (USACE) FUSRAP single award contract given to a small business. Our entire team is committed to safety. This commitment has been recognized with multiple National Safety Council awards including Million Work Hours, Perfect Record, and Occupational Excellence awards. Client recognition includes a Certificate of Appreciation for Contractor Safety from USACE, Buffalo District for remediation at Linde FUSRAP and a 500K safe man-hours worked certificate from USACE for the Maywood Superfund Site. We recently achieved the milestone of one million workhours without a lost-time incident.

---
Carrie Dunton
carrie.dunton@duke-energy.com
Station Sciences CFAM
526 S. Church Street
Charlotte ,NC 28202
www.duke-energy.com/
Duke Energy (DUK), a Fortune 150 company, is headquartered in Charlotte, N.C. The company has approximately 50,000 megawatts of electric generating capacity in the Carolinas (including nearly 11,000 megawatts of nuclear generation), Florida, Indiana, Ohio and Kentucky, providing electricity to 8.2 million customers. Its natural gas unit serves 1.6 million customers in the Carolinas, Tennessee, Ohio and Kentucky. The company has 28,000 employees. The Duke Radiation Protection Superintendents are proud to support the NRRPT.

---
Frank M. Gavila
fandj@fjspecialty.com
404 Cypress Road
Ocala ,FL 34472
http://www.fjspecialty.com/
ISO 9001:2015 certified manufacturer of traditional and advanced-technology air sampling instruments, airflow calibrators, filter holders, consumables and accessories. Air Sampler product lines include; high and low volume, tritium, C-14 and battery-powered air sampling systems. Various models are available for both portable and environmental sampling systems. Consumable product line includes; filter paper, TEDA impregnated charcoal cartridges and silver zeolite cartridges. F&J provides comprehensive collection efficiency data for radioiodine collection cartridges. F&J manufactures the premier line of small lightweight emergency response air samplers which can operate from line power, on-board batteries or an external DC power source. Battery powered units have on-board charging systems.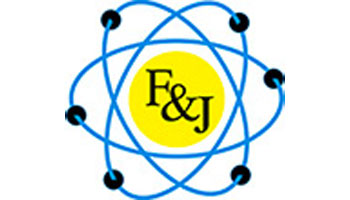 ---
Fred H. Nance, Jr.
fnance@frhamsafety.com
318 Hill Avenue
Nashville ,TN 37210
www.frhamsafety.com
Frham Safety Products, Inc was. founded in 1983 by Fred H. Nance, Jr. and John "Ham" McGarity, Jr., with the sole purpose of manufacturing and distributing products to the Nuclear Power Utilities and related users of personal protection equipment and safety supplies. Since that time Frham has extended its markets to include the DOE and DOD facilities. Since its introduction in the mid 1990's, Frham's Mobile Outage System Trailer has become the U.S. nuclear industry standard for providing RP, HP, and Decon Supplies. Innovative, efficient, and effective, the M.O.S.T. streamlines the supply chain, eliminates expediting, and reduces costs by meeting critical outage supply needs. For a smoother ride through your next outage, roll with the M.O.S.T.

---
Marc A. Held
info@HI-Q.net
7386 Trade Street
San Diego ,CA 92121
www.hi-q.net/
HI-Q is an ISO 9001:2015 and ISO/IEC 17025:2017 Certified designer and manufacturer that has been providing Air Sampling & Radiation Monitoring Equipment, Systems and Services to the nuclear and environmental monitoring industries since 1973. HI-Q's product line ranges from complete stack sampling systems to complex ambient air sampling stations. HI-Q's product catalog includes Continuous duty high & low volume air samplers, radiation measurement instrumentation, radiation monitoring systems, air flow calibrators, radioiodine sampling cartridges, collection filter paper and both paper-only and combination style filter holders. Along with the ability to design complete stack & fume hood sampling systems, HI-Q has the unique capability to test ducts and vent stacks as required by ANSI N13.1-1969 / 1999 / 2011 / or 2021.

---
Melissa Johnson
johnsma200@gmail.com
1050 Hawkstone Drive
Eaton ,CO 80615
www.pastimepubs.com
The 40 hour NRRPT Exam review class is based on the 372 new Knowledge Objectives issued by the Board in June of 2020. All instructors have successfully PASSED the NRRPT Certification Examination.

---
Clayton Stone
cbstone@stpegs.com
P.O. Box 289
FM 521 (8 miles West of Wadsworth)
Wadsworth ,TX 77843
www.stpnoc.com/
More than 50 registered Radiation Protection Technicians are proud to work at the South Texas Project (STP) . The two-unit nuclear facility, one of nation's newest and largest, produces more than 2,700 megawatts of clean energy -- enough to power two million Texas homes. The 1,200 men and women who operate STP have set industry standards in safety, reliability, and production.

---
Robin Rivard
rrivard@tmscourses.com
P.O. Box 226
New Hartford ,CT 06057
www.tmscourses.com/
TMS offers an acclaimed NRRPT Exam Preparation course, as well as many specialized radiological training courses for nuclear industry professionals. We offer regional based open enrollment courses, as well as customized and cost effective onsite training to meet your organization's training needs.

---
Victor Crusselle
vcrusselle@unitechus.com
138 Longmeadow Street, Suite 202
Longmeadow ,MA 01106
www.unitechus.com/
UniTech Services Group is the world's largest supplier of radioactive laundry services and total protective clothing and accessory programs. UniTech has been providing service to the nuclear industry for over 50 years. Our network of licensed facilities nationwide gives UniTech the capability of supplying service coast to coast. While incineration typically yields VR's of 100:1, replacing disposable items with a launderable system provides a VR up to 3,000:1. UniTech offers: • Offsite water wash decontamination. • Protective clothing and accessories available on a direct sale, long term lease or short-term rental. • Mobile Supply Store for Just-In-Time access for the supplies you need. • Respirator cleaning, repair and testing. • Offsite tool and metal decontamination service offering both non-destructive and aggressive cleaning methods to maximize decontamination effectiveness. • Equipment sales and leasing of specialized conveyor monitors, modular respirator cleaning/testing units and modular tool/metal decontamination facilities.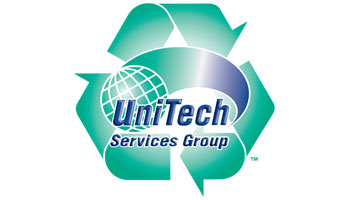 ---